Virtual Organizing
We are in unprecedented times during this "shelter in place" period.
This is likely the most "at-home time" you've had in a quite a while.
Between the extended time at home and increased use of home spaces, you've probably found a few organizational issues that are driving you crazy….
Projects you swore you'd tackle months ago, but that kept getting pushed to the back burner.
Well…now is the time!
So I'll be offering consulting and 1:1 virtual organizing services starting Tuesday, March 24.
You'll be able to take advantage of my expertise to transform ANY living space in your home…
And create your own silver lining in this really difficult time.
We can collaborate on any space or organizational challenge in your home:
Paper Organizing
Decluttering
Organizing
Space Planning
Systems Creation
Here are a few specific ideas for how I can help:
Create a step-by-step list of actions that you can (and are willing to) take immediately to improve organization in your space
Help you prioritize the areas of your home to work on to avoid burnout and conflict
Show you the quickest and most efficient ways to organize any space using what you already own
Help you find the right bins, space savers, drawer dividers, and other organizing solutions for delivery to your home without wasting time and money on the wrong product
Support and enable you to make decisions your entire family is happy with, just as if I were there in person
This too will pass.
And when we come out of the fog, I'd love to know I played a part in helping you make the most of a difficult situation.
Book a virtual organizing session
Please stay safe and healthy!
Lis McKinley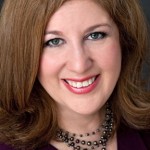 P.S. You can choose between the following session lengths, depending on the scope of your project:
1-hour 
2-hour
3-hour 
90 Minute Senior Session (discounted) Available to those 65 and older.